On The Fly Update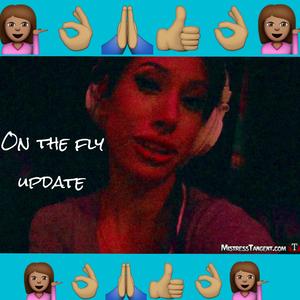 Here is a short update as to a little of my shoot activities in NYC, with the Kinky Bunker and with Cyn Studios.
When I had recorded this I was waiting to film Alexa Complex in the long overdue smoking POV. OMG She is a smoking beast. HOLY GOD.. I was sitting with my damn eyes bulging from my narrow little scull. I've never seen any one person take in so much smoke and french inhale in one sitting. The entire room was filled with smoke after.
I have been fortunate to meet many great people in NYC - so many are up and coming and successful artists/ producers/ directors/ designers doing big things in each of their individual fields. It really encourages me to maintain my drive and focus on some of my business goals
Special thanks to
Alexa Complex and Betty Pickle for being amazing colleagues
my foot sniffing, cock sucking, toilet bitch
slave barry for the gym help
the sweet slaves who were helpful and dutiful to Me during my stay, making my life easier in so many ways - thats why I will always have a space in my heart for your generosity - your service is appreciated more than you know
If you want daily (or darn close) updates/ pics of Me - Follow me;)

I also will put travel updates on Hogspy soon – so you can also catch me there! Hogspy.com
For Sessions:
If you are interested in seeing me for a personal fetish session, contact me before I come to your area. BE SURE TO INCLUDE your location to which I will be traveling to, interests, limits, and any other questions you may have for me.
Click here to apply for a session.
For any other inquiries, you may Contact Me Here