Friends on the Go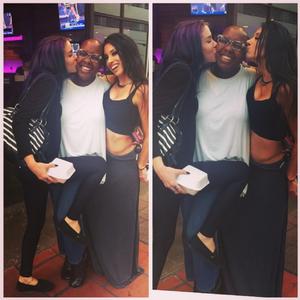 Happy Belated 4th of July!!! I spent my 4th in San Diego with my personal slave – enjoying the weather and the amazing company of Domina Angelina, Krysta Kaos, and Blackula. Hopefully you enjoyed yourself as thouroughly.
AH! and I may not have mentioned, last month I made some new San Francisco friends, on this bold pioneer voyage out to the bay area: January Seraph, Daisy Ducati, and JayWimp (as you may have seen on my Insta and twitter).
Looking forward to showing you some of the fun we shot!! (I still would like to get the opportunity to shoot with January, it will happen, one of these days, our schedules keep eluding each other!) Also randomly ran into Christian – who turns out to be a fabulous gym buddy.. It seems I have been traveling so much as of late – I will be slowing down to catch up on so much sometime after September. I plan on doing lots of shooting this month – , I already have shot with some talented people and plan to shoot some more – both photo and video – looking forward to making new friends, beautiful pics, and exciting vids.
There will be more sexiness coming your way soon!
If you want daily (or darn close) updates/ pics of Me - Follow me;)

I also will put travel updates on Hogspy soon – so you can also catch me there! Hogspy.com
For Sessions:
If you are interested in seeing me for a personal fetish session, contact me before I come to your area. BE SURE TO INCLUDE your location to which I will be traveling to, interests, limits, and any other questions you may have for me.
Click here to apply for a session.
For any other inquiries, you may Contact Me Here